OUR MISSION STATEMENT
Dogs groomed at Salon de` Pooch will turn heads during their walks at the park. We not only groom them but keep your pet stylish! Our clients will be proud to send their friends and family to visit our talented professional groomers, and will always look forward to their next visit. We take pride in becoming a key part of caring for cats and dogs of all kinds. We will show you that we are paws down best in town!
ABOUT THE OWNER
My name is Danielle Duffley and I have been grooming dogs since 2002. Animals are an important part of my life and I want to give them a great place to come and be pampered! My dog Lucy and my cat Chloe are a huge part of my life and make great grooming models. My staff and I are trained and caring pet lovers and we understand the needs of your pet.
Full Service Groom
Haircut of your choice, a relaxing bath, ear cleaning, nail trimming, and a spritz of cologne.
The Pretty Puppy
For puppies under six months. This introduces puppies to the grooming experience. Includes bath, brush out, nail trimming, ear cleaning, paw trim, and around the eyes trimming.
Cat Grooming
We offer relaxing bath, brush out, ear cleaning, and nail trimming. We also offer a full shave down or a lion cut.
Yappy Hour! From 4-6 pm
$5.00 nail trims every 1st and 3rd Friday of each month! Cash Only.
Extra Services and Fees
Facial Scrub • Full Scissor Cut • Tooth Brushing • Nail Trim • Ear Cleaning • De-Shed • Pawlish • Medicated Flea Shampoo • Anal Expression • De-Tangle Fee • Extra Difficulty Fee
Add-on Packages
Upgrade your Bath or Grooming Service with one of the Add-On packages below!
Seasonal Package
Premium Shampoo

Premium Conditioner

$15
Spa Package
Sentament Spa Shampoo

Sentament Spa Conditioner

$15
Deodorizer Package
Deodorizer Shampoo

Deodorizer Conditioner

Deodorizer Spray

$15
All 3 Packages include Blueberry facial scrub, Teeth Brushing, & Fresh Breath Spray.
De-Shed Package
Blueberry Facial Scrub

Ultra Max Pro Shampoo

Ultra Max Pro Conditioner & Vitalizing Spray

Extra Brushing Time using the Furminator

Starting at $15*

*Depending on size & condition of coat
Pick 2 Get 10% Off
Blueberry Facial Scrub $5

Teeth Brushing $5

Oatmeal Shampoo $5

Medicated Shampoo $7

Conditioner $5

Nail Dremel $5

Gland Expression $5
Check out our homemade treats!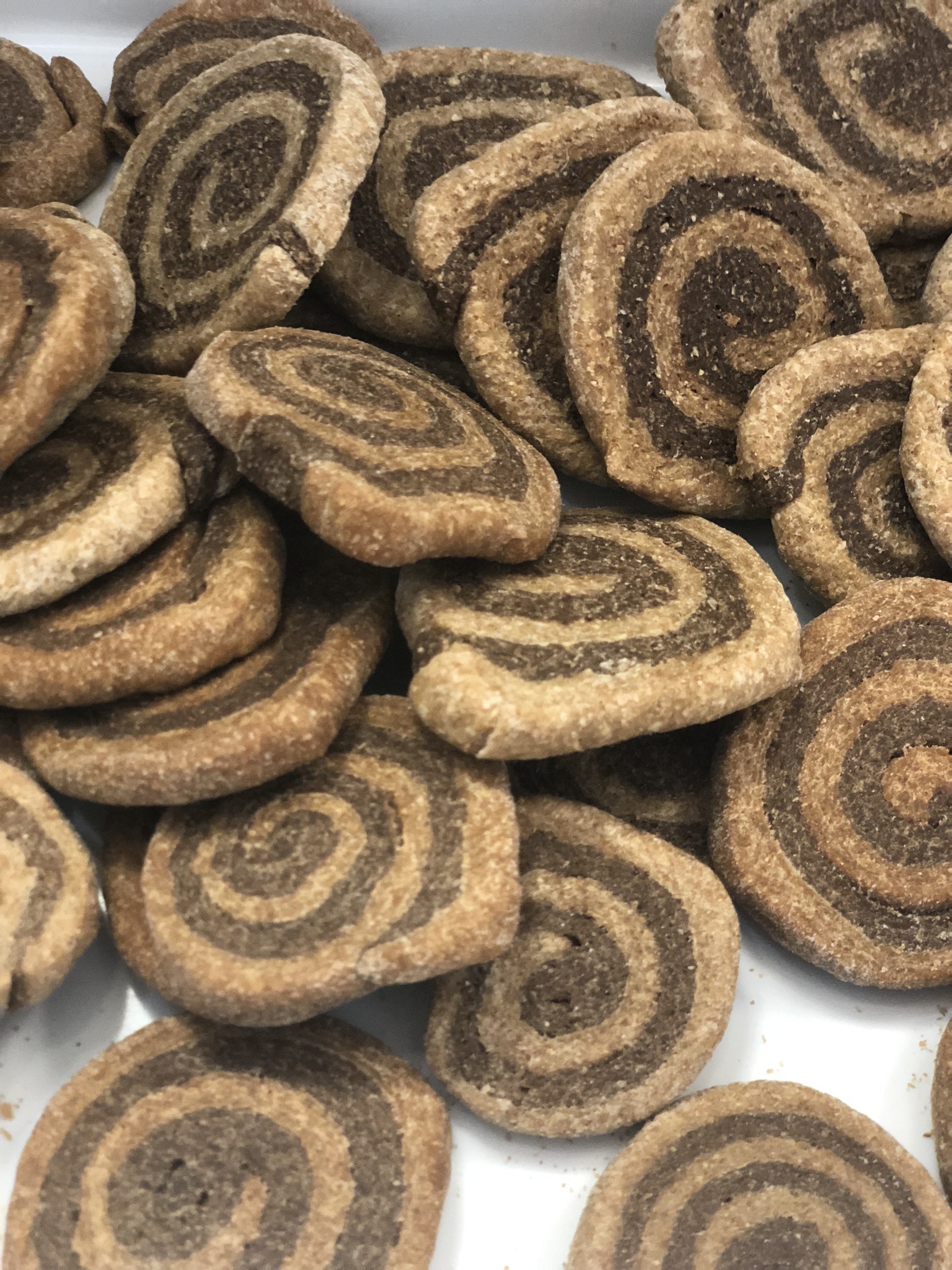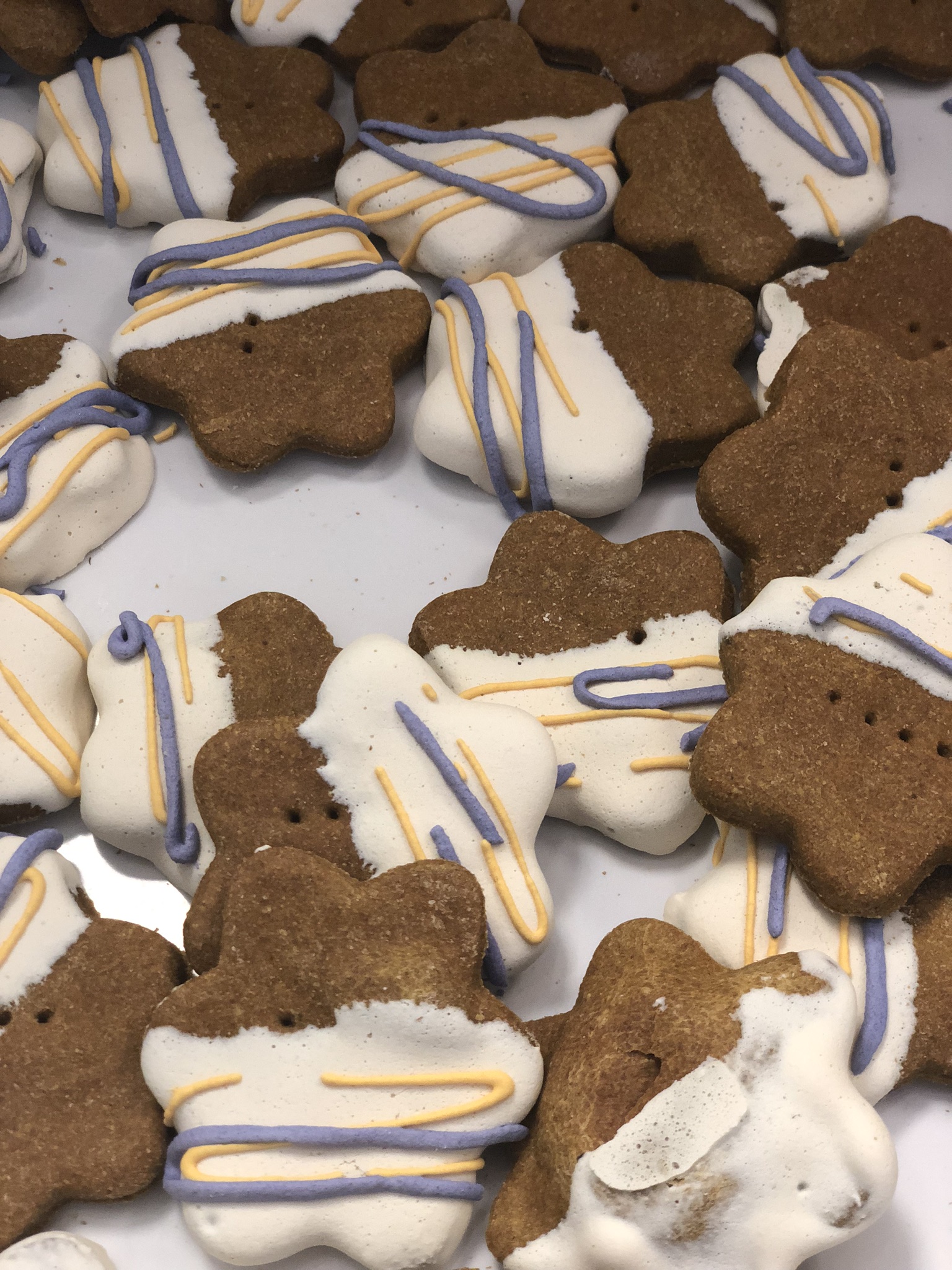 Danielle Duffley
Owner & Pet Stylist
Amy "Ellie" Hartz
Pet Stylist
*Staff photos by Lisa Spilios
What People are Saying About Us
Contact Us
Fill out the form to get in touch with us, to get pricing, or to schedule an appointment.